Fundraising
A personal introduction from The Principal: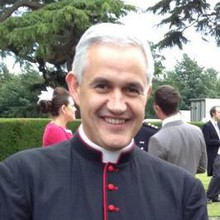 "Philanthropic giving is extremely important to St Stephen's House. However, our alumni – who are often undertaking vocational work in challenging and deprived communities – are often not well-off. As a result, we must work extremely hard to raise funds to ensure that the college's educational work is properly resourced and the buildings are maintained to the highest standards.
Huge progress has been made in this regard over the last ten years, and this has been made possible by the generosity of benefactors and the work of the college to make sure the institution is run as an efficient and cost-effective enterprise for the benefit of its students.
There is still a long way to go, however, and there has perhaps never been such a pressing need for charitable contributions to the work of the college.
However you give, your donation will be a significant contribution to the future of St Stephen's House. Thank you."