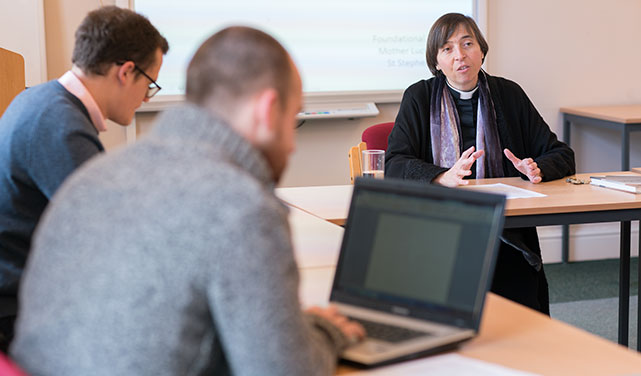 Ordinand Students
The colleges welcomes all ordination candidates who wish to prepare for the priesthood in a Catholic ethos of study, prayer and pastoral work. Our students come from many different backgrounds, and the different courses we offer reflect our ambition to provide diverse and accessible pathways for everyone. This diversity is framed by a common formational experience, which through shared worship, living, and pastoral activity poses to each candidate three questions: Who is Jesus Christ? What is the Church? What is a priest? Our work is to help our candidates answer those three questions for themselves, and for the sake of those to whom they will soon minister as priests.
The college is uniquely situated to do this work, because of our setting and our relationships. Oxford is one of the world's great University cities, but it is also the home of the Catholic Revival in the Church of England, and a place of great social and religious diversity. We have around us the witness of religious communities, and of parishes which have embedded Catholic life and practice into the locality for many years.
Our close relationship with the University of Oxford enables us to offer academic pathways to ordination which are unmatched in rigour, and as a Theological Education Institution validated for the Common Award we can offer to all candidates selected for ordination training an appropriate academic pathway that reflects both their potential and their previous experience of learning.
Come and find out more, on dates in 2023.