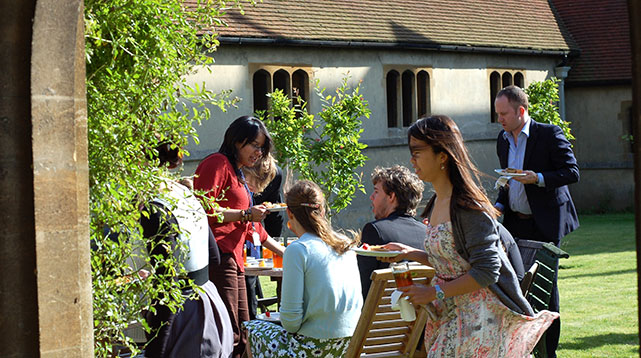 Alumni & Friends
The St Stephen's House community is far broader than the people currently based here. The college is extremely fortunate to have close bonds with a much wider community, consisting of old members, former staff, and friends.
Alumni are always welcome to come back to the college to visit, and we do hope you will come to one of the alumni events that are hosted through the year, and perhaps consider supporting the college's work.
The 1876 Society
1876 is the year that St Stephen's House, Oxford, was founded, and today, the 1876 Society has been established as a society for alumni, friends and supporters of St Stephen's House, with the aim of providing a community of stewardship to help support the work and future of the college.
By becoming a member of the 1876 Society, you are contributing to the stewardship of the college's future, sharing in the responsibility of maintaining the standards of teaching that define St Stephen's House.
Newsletter
St Stephen's House News is published annually, and shared with all alumni, former staff and friends. To read the most recent issues please click here.
If you do not currently receive news from the college, but would like to, please click here to sign up to our mailing list.
Contact
For any enquiries relating to alumni or fundraising matters, please contact the development office:
E: development@ssho.ac.uk
T: +44 (0)1865 599665
Oxford University Alumni Community